Takeshi Saji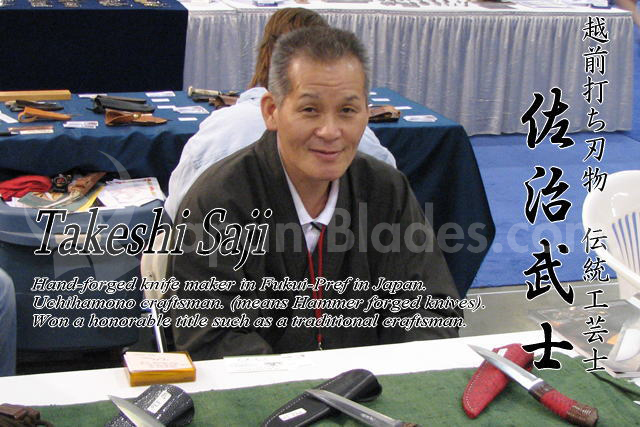 Takeshi Saji, hand-forged knife maker was born in 1948 in Fukui-Pref in Japan. The place is known as a knife city for famous Uchihamono. (means Hammer forged knives).
At the age of 44, Mr. Saji won a honorable title such as a traditional craftsman.
He produces traditional Japanese style field knives as well as Western-style knives by using laminated high carbon steels. The blades of his knives are finished with Hamaguri style edge (Convex edge) and these knives have handles made from natural materials, such as oak, bamboo wrapped with cherry wood, ray skin and etc.
Some of his knives shown in our web-site are exclusive products for Kanetsune.